U-Eco – Upskilling for More Creative Circular Economy
---
The traditional, linear economic model – based on the idea of the production, consumption, and subsequent disposal of goods – results in vast amounts of resources going to waste. As we increasingly deal with the various challenges of inhabiting a world of finite resources, the necessity of transitioning to a Circular Economy in order to reuse and repurpose used goods and materials is becoming clearer and clearer.
As a response to this, EURADA takes part in the project U-Eco – co-financed by the European Union's ERASMUS+ program – which aims to equip Europeans with greater understanding of the Circular Economy, thus boosting their employability, supporting self-employment, and meeting the new labour market demand for Circular Economy activities. The project began in October 2019 and will continue until September 2021.
U-Eco's four goals
Identify the current state of Circular Economy in the Eurozone,

Identify fields with more growth potential and professions needed,

Promote Circular Economy by highlighting the opportunities this model has to offer and underlining the risks linear economy has on our society,

Educate and introduce young adults to circular business models and empower them in the Circular Economy Context.
U-Eco's 3 Intellectual Outputs
Project publications
Project partners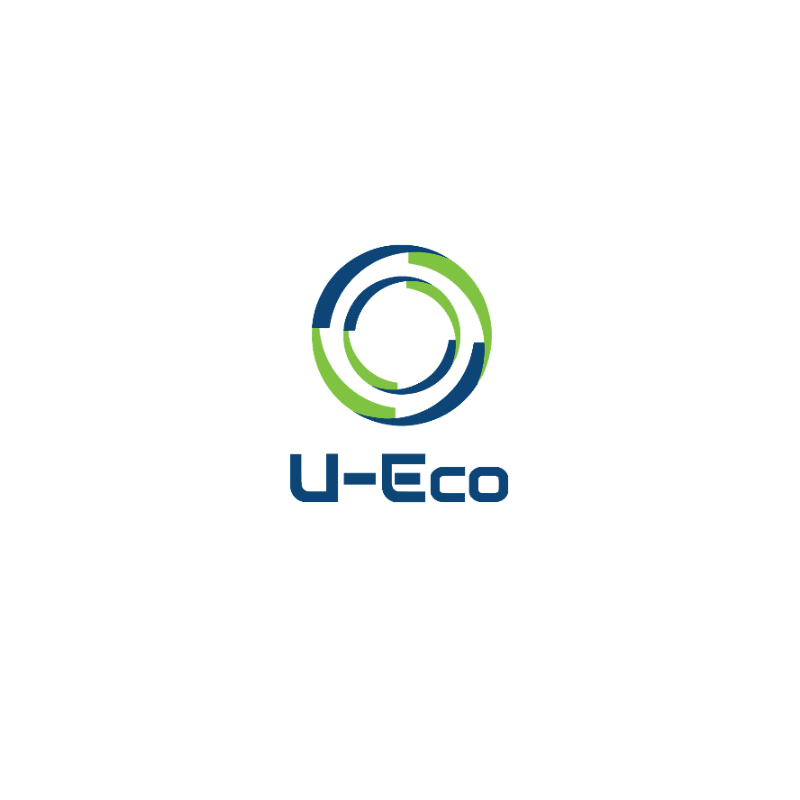 U-Eco – Upskilling for More Creative Circular Economy
---
Le modèle économique traditionnel et linéaire –basé sur l'idée de produire, consommer et jeter des biens– entraîne le gaspillage d'une grande quantité de ressources. Alors que nous sommes de plus en plus confrontés aux différents défis d'habiter cette planète à ressources limitées, c'est de plus en plus clair qu'on a la nécessité de faire la transition vers une économie circulaire (EC) afin d'être capables de réutiliser et repenser les biens et matériaux utilisés.
Pour ce fin, EURADA participe au projet U-Eco – cofinancé par le programme ERASMUS+ de l'Union Européenne – qu'essai de dotant les Européens d'une meilleure compréhension de l'économie circulaire. Cela augmentera leur employabilité, soutiendra le travail autonome et satisfera les nouvelles demandes du marché du travail avec des activités économiques circulaires. Le projet a débuté en octobre 2019 et terminera en septembre 2021.
Les quatre objectifs de U-Eco
Identifier l'état actuel de l'EC dans la zone UE,

Identifier les domaines avec plus de potentiel de croissance et les métiers nécessaires,

Promouvoir l'EC en présentant les opportunités que ce modèle offre et en soulignant les risques de l'économie linéaire sur notre société,

Éduquer et initier les jeunes adultes aux modèles commerciaux circulaires, et les autonomiser dans le contexte de l'économie circulaire.
Les 3 productions intellectuelles d'U-Eco
Production intellectuelle 1 - Économie circulaire pour la promotion de l'entrepreneuriat et du travail autonome. Les résultats principaux qu'on espère sont la conception et mise en œuvre d'une stratégie de formation basée sur l'analyse de l'état actuel de développement et application de l'EC dans les pays partenaires d'U-Eco. On a besoin de cette base pour tracer la voie à suivre,

Rapport de l'étude de marché sur les opportunités d'entrepreneuriat

Catalogue des profils d'emploi nécessaires dans un contexte CE

Production intellectuelle 2 - Apprendre de la vie réelle. Les résultats principaux qu'on espère sont la sélection d'études de cas réussies et de bonnes pratiques réparties en 5 groups liés aux domaines précédemment identifiés. Cette production intellectuelle a comme but inspirer aux potentiels entrepreneurs,

Production intellectuelle 3 - Facilitateur de mise à jour pour l'économie circulaire. Les résultats principaux qu'on espère est la création d'un manuel pour les formateurs en format électronique. Les futurs formateurs devront travailler de manière indépendante et efficace, donc on prévoit aussi de produire un manuel pour, d'une part, pouvoir utiliser tous les outils et produits développés dans le cadre du projet et, d'autre part, d'appliquer de la méthodologie suivie au sein d'U-Eco et de développer leurs propres outils davantage.
Publications du projet
Project partners
U-Eco – Upskilling for More Creative Circular Economy
---
Het traditionele, lineaire economische model - gebaseerd op het idee van de productie, consumptie en daaropvolgende verwijdering van goederen - leidt ertoe dat een enorme hoeveelheid hulpbronnen verloren gaat. Nu we steeds meer omgaan met de verschillende uitdagingen van een planeet met (bijna) uitgeputte hulpbronnen, wordt de noodzaak om over te schakelen naar een circulaire economie om gebruikte goederen en materialen opnieuw te gebruiken of op een nieuwe manier te gebruiken steeds duidelijker.
EURADA wil graag zijn steentje hieraan bijdragen en neemt daarom deel aan het project U-Eco - medegefinancierd door het Erasmus+ programma van de Europese Unie – dat probeert om mensen te voorzien van een doorgedreven begrip van de circulaire economie, waardoor hun inzetbaarheid op de arbeidsmarkt wordt vergroot, zelfstandig ondernemerschap wordt ondersteund en waardoor kan voldaan worden aan de groeiende marktvraag naar nieuwe arbeidskrachten voor specifieke circulaire economische activiteiten. Het project begon in oktober 2019 en loopt tot september 2021.
U-Eco's vier doelen
Identificeren van de huidige staat van circulaire economie in de EU-zone;

Gebieden identificeren waar meer circulair groeipotentieel heerst en de specifieke beroepen die nodig zijn in die sector;

De circulaire economie promoten door de kansen die dit model te bieden heeft te benadrukken en de risico's te onderstrepen die de lineaire economie heeft voor onze samenleving;

Jongvolwassenen opleiden en kennis laten maken met circulaire bedrijfsmodellen, en hen de tools verstrekken om te werken in de context van een circulaire economie.
U-Eco's 3 "Intellectual Outputs" (IOs)
Intellectual Output 1 – Circulaire economie ter bevordering van ondernemerschap en zelfstandig ondernemerschap: belangrijke verwachte resultaten: ontwerp en implementatie van een trainingsstrategie op basis van de analyse van de huidige stand van zaken en toepassing van de CE in de partnerlanden, nodig om te bepalen welke de U-Eco basislijn is en om de weg voorwaarts uit te stippelen;
Rapport over marktonderzoek naar kansen op ondernemerschap

Catalogus met functieprofielen die nodig zijn in een CE-context
Intellectual Output 2 – Leren van het echte leven: belangrijkste verwachte resultaten: selectie van succesvolle casestudies en goede praktijkvoorbeelden, verdeeld over 5 blokken die verband houden met de eerder geïdentificeerde gebieden met als doel de potentiële ondernemers te inspireren;

Intellectual Output 3 – Upgrading facilitator voor Circulaire Economie: belangrijkste verwachte resultaten: het opstellen van een handleiding voor trainers (in e-formaat). Toekomstige trainers zullen op een effectieve manier zelfstandig moeten werken, dus het is de bedoeling om ook een handleiding te maken die hen in staat stelt om enerzijds alle tools en producten die binnen het project ontwikkeld zijn te kunnen gebruiken en anderzijds de U-Eco methodologie te kunnen toepassen de methodologie gevolgd en eventueel hun eigen tools verder te kunnen ontwikkelen.
Publicaties
Projectpartners