HORIZON2020
H2020: DIH-WORLD
DIH-World concentrates on the acceleration of digital technologies' adoption by European SMEs, regardless of their activity sector. This goal is reached through the strengthening of regional DIHs across Europe with a special focus on regions that lack representation. Through the provision of methodologies, technologies, tools, training, and others to DIHs, DIH-World ensures that enterprises will have the possibility of building sustainable competitive advantages and reaching global markets. The final aim is to accelerate the matureness of DIHs and the development of their collaboration capabilities, hence contributing to their survival.
ENTRANCES – ENergy TRANsitions from Coal and carbon: Effects on Societies is a project funded under the Horizon 2020 research and innovation programme and lead by the Universidade da Coruña. This project is framed under the call Building a Low Carbon, Climate Resilient Future: Secure, Clean and Efficient Energy, especially under the topic Social Sciences and Humanities (SSH) aspects of the Clean-Energy Transition (LC-SC3-CC-1-2018-2019-2020).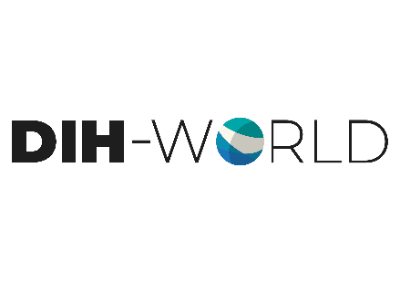 Type of services provided:
1.Providing DIHs, access to harmonised tools, well-proven technologies, effective methodologies, sound knowledge, smart investment sources, rich training assets and overall a vibrant innovation environment.
2.Creation of the DIH-World platform, that will provide full coverage of the services needed by the DIHs and the SMEs willing to identify the right DIH for them.
3.Creation of the DIH-Academy that will provide the tools to train DIHs and bring them to the next level.
4.Open calls for experiments, that will provide sufficient technical support to SMEs and midcaps.
5.A broad geographical coverage, with more than 26 countries to be covered in Europe including specific activities to involve regional and national actors in the DIH network.
Consortium members: Consultores De Automatización Y Robótica, S.A (CARSA). The consortium members are: PriceWaterhouse Coopers Advisory SPA; IMP'rove – European Innovation Management Academy EWIV; Asociación de Empresas Tecnológicas INNOVALIA; Association Europeenne des Agences de Developpement; CBT Communication & Multimedia, S.L.