HORIZON2020
ENTRANCES
---
ENTRANCES stands for ENergy TRANsition from Coal and carbon: Effects on Societies, a project that is framed under the topic "SSH aspects of the Clean-Energy Transition". It aims to research and analyse the challenges that the carbon-intensive regions are facing following a multi-contextual framework: 1) the de-carbonisation policies; 2) the ongoing processes of de-territorialisation; 3) the territorial dimension of clean energy transition. Throughout 36 months, the social impact of the decarbonisation processes on 13 European regions will be monitored through six different approaches: the socio-economic, socio-technical, socio-ecological, socio-cultural, socio-political and socio-psychological. Hence, the lesson taught by these regions will serve to attain fairness and sustainable transitions in similar territories.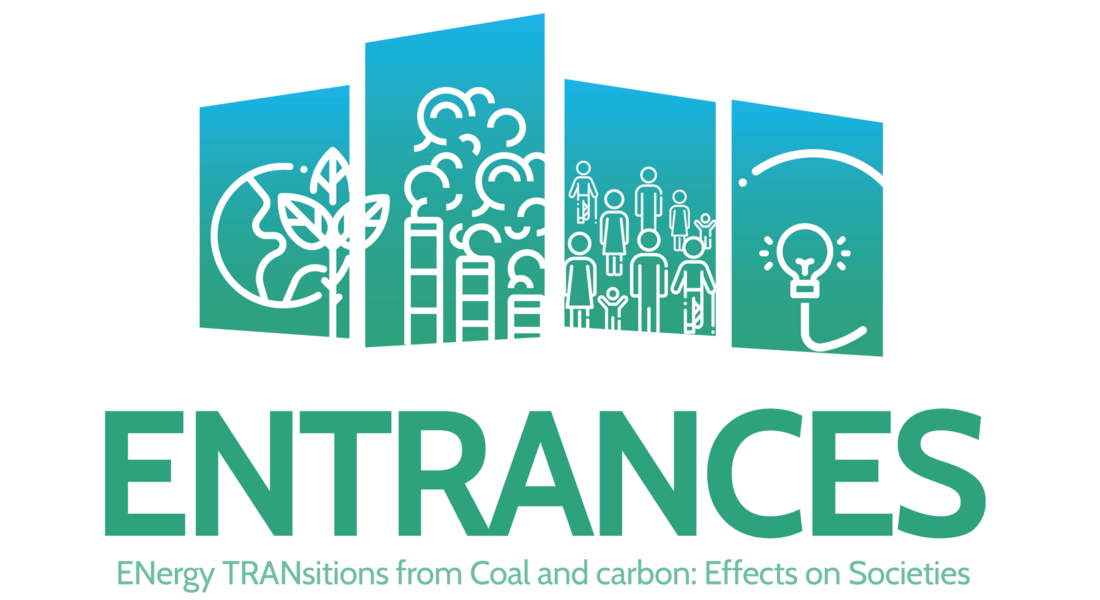 EURADA's main role in the project is to use its broad network to engage experts and regions from Europe and beyond. First, we will create a Board of Regional Stakeholders, composed of more than 50 regional practitioners from European regions that are facing the decarbonisation process. Additionally, we will look for carbon and coal regions from outside Europe to invite them to get to know the project and share with ENTRANCE's partners their experiences, best practices, and advice for the transition process.
ENTRANCES – ENergy TRANsitions from Coal and carbon: Effects on Societies is a project funded under the Horizon 2020 research and innovation programme and lead by the Universidade da Coruña. This project is framed under the call Building a Low Carbon, Climate Resilient Future: Secure, Clean and Efficient Energy, especially under the topic Social Sciences and Humanities (SSH) aspects of the Clean-Energy Transition (LC-SC3-CC-1-2018-2019-2020).
Contact person in EURADA: Giacomo Frisanco