OTHERS
Regional Cooperation
---
The EU Programme "International Urban Cooperation: Sustainable and Innovative Cities and Regions – Regional Action Latin America and the Caribbean" (IUC-LAC), which is funded by the European Union through its Foreign Policy Instrument (FPI). The programme supports cities and regions from the European Union to establish cooperation agreements with other cities and regions around the world, to share knowledge and create innovative solutions, and to generate new economic opportunities in the process.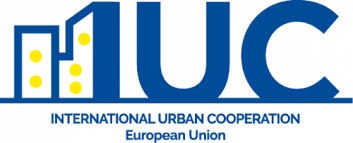 Project Duration: from January 2017 to December 2020
Total budget: €3.110.000
Coordinator: Gesellschaft für Internationale Zusammenarbeit GmbH (GIZ)
The project International Urban Cooperation has three components with the following objectives and characteristics:
1) To strengthen EU-LAC city-to-city cooperation on sustainable urban development.
By pairing up EU with non-EU partner cities, the IUC boosts access to expertise in urban development policy, helping cities promote smart, green and inclusive growth. Working with like-minded partners, it fosters better ways to plan, finance, develop, govern and manage cities, and support the New Urban Agenda decided in Quito.
The countries taking part in the action are Argentina, Brazil, Chile, Colombia and Peru,

20 city-to-city EU-LA pairings (2017-2019),

40 local action plans, and 15 pilot projects,

contribute to 150 business new contacts
2) To strengthen EU-LAC cooperation on local and regional climate change. This is an action, building upon the Covenant of Mayors initiative.
Cities consume two-thirds of the world's energy. The Covenant of Mayors initiative promotes local actions and facilitates city-to-city cooperation to reduce CO2 emissions, adapt to climate change and ensure access to clean and affordable energy. It is rapidly attracting interest worldwide.
Cities in 20 LAC countries covering 10% of LAC population;

Emission inventories covering 10% of LAC population;

Enhanced capacity of cities in measuring;

reporting and verifying their SECAP.
3) To strengthen EU-LAC region-to region cooperation on innovation for local and regional development.
Cities and regions can generate growth by innovating and sharing expertise on clustering, global value chains and Smart Specialisation Strategies. This is important in Latin America where governments are trying to diversify their commodity-driven economies
The countries taking part in the action are Argentina, Brazil, Chile, Colombia, Mexico and Peru;

Establishment of 20 region-to-region EU-LA pairings (2017-2019);

15 pilot projects, contribute to 150 new business contacts, widen EU visibility on RIS3 policy and its adaptability to Latin America (LA).
The European Association of Development Agencies (EURADA), has taken active part in the component 3 for region to region cooperation. Eurada has launched several calls for pairings of EU regions with Latin America regions and states. From October 2017 to September 2018, Eurada has been able to mobilise over 100 EU regions that have expressed their interest to establish pairings with counterparts for Latin America. On average, more than three European regions have expressed their interest for each of the 20 pre-selected regions in Latin America.
Eurada has managed the calls to make the following 20 pairings of Latin America and EU regions:
Arequipa (PE) with Podlaskie (PL)

Biobio (CL) with Basque Country (ES)

Bogotá (CO) with Lazio (IT)

Brasilia (BR) with South Bohemia (CZ)

Chihuahua (MX) with Cantabria (ES)

CiOeste (BR) with Bielsko-Biala (PL)

Colima (MX) with Extremadura (ES)

Cordoba (AR) with Castilla y Leon (ES)

Minas Gerais (BR) with Silesia (PL)

O'Higgings (CL) with Northern and Western Regional Assembly (IRL)

Paraná (BR) with Valencia (ES)

Piura (PE) with Emilia-Romagna (IT)

Puebla (MX) with Styria (AT)

Rape (CO) with Skåne (SE)

Salta (AR) with Alentejo (PT)

San Martin (PE) with Vzhodna Slovenija and Podravje (SI)

Tarapacá (CL) with Asturias (ES)

Tierra de Fuego (CL) with Ostrobothnia (FI)

Valle de Aburrá (CO) with Nord-East (RO)

Yucatan (MX) with Ljubljana (SI)
More information:
DG Regio page of the International Urban Cooperation Programme

Leaflet of the International Urban Cooperation programme